Fayette County Homes & Ranches for Sale
Fayette County "the cradle of Czech immigration." In the 19th century, Czech immigrants settled in pockets around Texas—just follow the kolaches—but the concentration of new arrivals in Fayette County created a rich Czech tradition that persists today in the region's music, food, and culture.
Fayette County has 30 vintage dance halls that are still standing, more than any other county in Texas.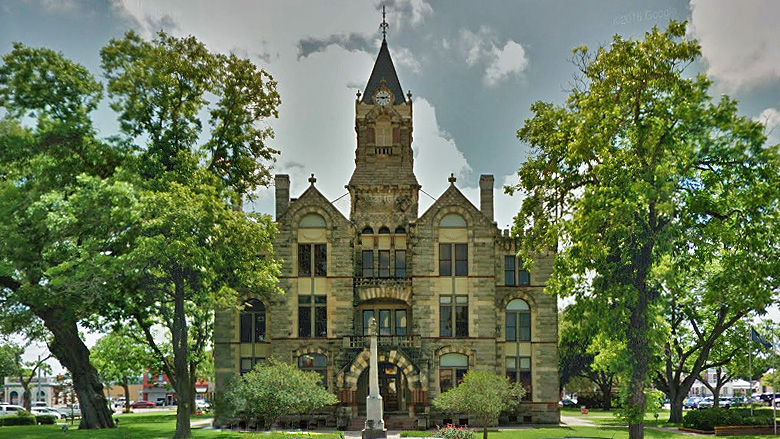 The Czech pioneers also erected churches modeled after European cathedrals, with elaborately painted walls and opulent altars. More than 20 "painted churches" were built throughout the region, including striking examples in Praha (St. Mary's Church of the Assumption, 1895), Dubina (Sts. Cyril and Methodius Catholic Church, 1912), Ammannsville (St. John the Baptist Catholic Church, 1918), and High Hill (St. Mary Catholic Church, 1906). The churches keep their doors open during the day, so anyone can visit.
The Fayette County Courthouse, built in Romanesque Revival style in 1891 and beautifully restored in 2005, dominates the downtown square. Self-guided tour pamphlets are available in the courthouse, and docents with the La Grange Visitors Bureau offer tours on Saturdays.
?VIEW HOMES FOR SALE IN FAYETTE COUNTY BELOW?
Fayette County is one of the most desirable counties in which to buy property in Texas. If you are looking to buy a farm or ranch or a residential property in La Grange, a vintage farmhouse for sale in Round Top or a recreational property in Winedale, you can't go wrong. It will be one of the best investments you will ever make. Fayette County is located one hour from Austin and an hour and a half from Houston. Fayette County is located between US 290 and Interstate 10. La Grange is the County seat and a wonderful small town that is growing and evolving.
Winchester and Warda have beautiful Pine trees, Muldoon and Swiss Alp are perfect areas if you are looking for farms, Fayetteville has art galleries and restaurants and a few great bed and breakfasts. The Round Top Antiques show twice a year is so much fun and brings in people from all over the world.
Many of the original farmhouses built in the 1860's shortly after the immigrant arrival still exist today and we can help you find one to restore on beautiful acreage in Fayette County.
Which property type are you looking for? Select below…
Ranches And Farms

Sorry we are experiencing system issues. Please try again.

Lots and Land

Sorry we are experiencing system issues. Please try again.

Residential Homes for Sale

Sorry we are experiencing system issues. Please try again.