Austin County Homes & Ranches for Sale
Austin County is one of the oldest most established counties in Texas and is named for Stephen F. Austin. Located only one hour from Houston it is the perfect location to buy a farm or ranch or a recreational property. If you are looking for a small town then you might want to find a ranch for sale near Bellville or Sealy but if you prefer to be away from it all then you will want to look at land for sale in Cat Spring or a ranch for sale in New Ulm.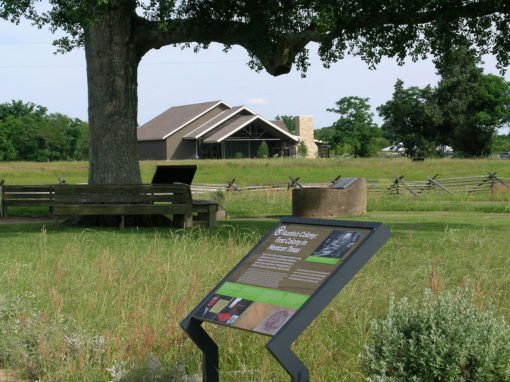 Austin County covers 656 square miles on the boundary between the Post Oak Savannah and the Coastal Prairie regions of Texas. The terrain varies from rolling hills in the northern, western, and central sections to a nearly level coastal prairie in the south. Elevations range from 460 feet above sea level in the northwest to 120 feet in the southeast.
Between one-fourth and one-third of the county remains heavily wooded. In addition to the predominant post oaks, the county's hardwood forests include such species as hickory, live oak, blackjack oak, elm, hackberry, black walnut, sycamore, and mesquite.
?VIEW HOMES FOR SALE IN AUSTIN COUNTY BELOW?
A number of creeks, the largest of which include Mill, Piney, and Allen's, flow southeastward athwart the timber belt to the Brazos; the bottoms of many of these streams are mantled by thick stands of water oak, pecan, and cottonwood. Mill Creek, with its picturesque, broad, wooded valley, was called Palmetto by the Spanish.
The area is very rich in petroleum that was discovered around 1915 with significant production commencing in 1927 near Bellville. Other finds near Bellville and New Ulm were later made.
Which property type are you looking for? Select below…
Ranches And Farms

Sorry we are experiencing system issues. Please try again.

Lots and Land

Sorry we are experiencing system issues. Please try again.

Residential Homes for Sale

Sorry we are experiencing system issues. Please try again.