LeeCounty Homes & Ranches for Sale
Lee County is located just North of Fayette County. Giddings is a wonderful small town that has all the amenities you would ever need and is surrounded by beautiful land. There are ranches for sale in Giddings and farms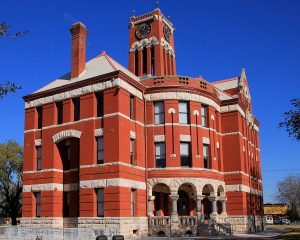 for sale in Giddings as well as recreational property for sale around Giddings and Dime Box.
Lee County, in the Claypan area of southeast Central Texas east of Austin, is
bordered by Bastrop, Williamson, Milam, Burleson, Washington, and Fayette counties. Giddings, the largest town and county seat, is sixty miles east of Austin. Giddings & Lee County.
Giddings and the Lee County area provide all the benefits of a small community, while also having easy access to all of the major population centers in the state. The good country values and commitment to the community are characteristic of the people of this area.
?VIEW HOMES FOR SALE IN LEE COUNTY BELOW?
The combination of these characteristics and the central location on the major transportation routes between Houston, Austin, Dallas/Fort Worth, and San Antonio produce the perfect blend of good business opportunity and quality family living.
The Lake Somerville State Recreation Area, on the shores of Somerville Lake, thirty miles southwest of Bryan in southern Burleson and eastern Lee counties, is one of the most popular recreational resorts in south-central Texas. It attracts almost 300,000 visitors annually. The park consists of two separate sections, the 640-acre Birch Creek unit in Burleson County, on the northern shore of the lake near the town of Somerville, and the 300-acre Nails Creek Unit, on the lake's southwestern rim in Lee County. Acquired from the United States Army Corps of Engineers in 1969, two years after the completion of Somerville Dam, these two units are connected by the Somerville Trailway, a twenty-two-mile system of hiking and nature trails on the western edge of the reservoir. The woodlands along the shores of Lake Somerville feature several species of oak, including post, water, red, and blackjack, abundant groves of willows, and dense stands of yaupon; post and red oaks and yaupon undergrowth cover about half of the land in the vicinity of the lake. White-tailed deer, coyotes, armadillos, foxes, opossums, raccoons, and many songbirds can be seen in both park units. Much of the shoreline consists of sandy beach. During periods of unusually intense rainfall low-lying portions of the shore become submerged and acquire the marshy appearance of a Louisiana bayou.
Lee County is very diverse. If you are looking for a recreational property on a lake or a large ranch to raise cattle, a hunting property for Whitetail deer or a weekend getaway for friends and family. Lee County is affordable and beautiful with all types of terrain and natural resources.
Residential Homes for Sale

Sorry we are experiencing system issues. Please try again.

Ranches And Farms

Sorry we are experiencing system issues. Please try again.

Lots and Land

Sorry we are experiencing system issues. Please try again.