Weimar Homes & Ranches for Sale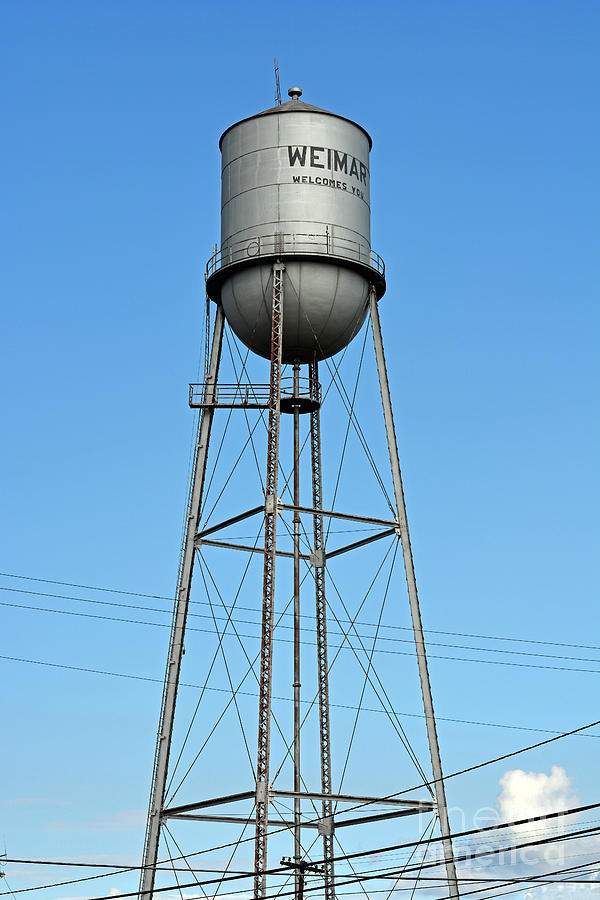 Weimar's picturesque downtown bustles with businesses, shops, great eateries, drug stores with old-fashioned soda fountains, antique shops and a tavern where locals play dominoes and German card games.
Strategically located on Interstate 10 and US 90 between San Antonio, Austin, and Houston, this charming community of predominately German and Czech descendants offer a trading center to all.
Weimar was founded in 1873 when T. W. Peirce, president of the Galveston, Harrisburg & San Antonio Railroad, built a depot here on property of D. W. Jackson (1829-1904). Peirce and Jackson shared the profits from sale of town lots. Before the coming of the railroad, transportation had posed a major problem for this area. Named for a German town that Peirce admired, Weimar quickly became a leading trade center. The first depot was replaced in 1925 by the present structure. In 1972 the Southern Pacific Railroad donated the building for use as the Weimar Public Library.
When you think of Weimar you think of majestic Oak Trees and beautiful water features from live creeks to large ponds. If you look through our website you will find large acre ranches to small quaint homes and the location is perfect for someone that commutes from Houston or San Antonio looking for life in the country.
COST OF LIVING
Compared to the rest of the country, Weimar's cost of living is 8.40% Lower than the U.S. average
REAL ESTATE
The median home cost in Weimar is $119,004. Home appreciation the last 10 years has been 15.61%
Which property type are you looking for? Select below…

Ranches And Farms

Sorry we are experiencing system issues. Please try again.

Lots and Land

Sorry we are experiencing system issues. Please try again.

Residential Homes for Sale

Sorry we are experiencing system issues. Please try again.