Have you been dreaming of owning a small working cattle ranch just an hour and a half away from the hustle and bustle of Houston? A gorgeous property with views for miles, rolling hills and a few ponds and shady trees?  How about an old Vintage Farmhouse ready to be restored and a great excuse to go shopping at the near by Round Top Antique Sh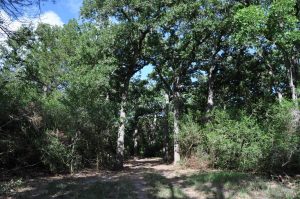 ow that happens three times a year? We have the perfect place!
The Lazy Quail Ranch is a drop dead gorgeous farm located minutes from Interstate 10 in the highly sought after Freyburg area! Enter this 107+ acre parcel through the woods on a canopied trail of mature oaks and pines. Soon you'll break out into grassy rolling pastures that have 3 ponds and scattered grand daddy live oaks. The trail rises up 30 ft. to a high point where the house can be seen under large pecans, oaks and other hard woods. The house has 3 bedrooms and 2 baths and was built in the early 1900's. Through the years additions were made including a great room with an oversized brick fireplace. Entrance to the upstairs bedroom is via an outside staircase.
There are numerous out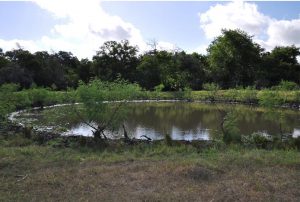 buildings including a 2 bay garage, an outside covered brick grilling pavilion, storage sheds, 2 barns and more.   The property is cross fenced and ready for you to bring your cattle and the improvements are in good condition for all of your farm equipment.  There is even a Ranch Hand that has been working on this land for many years that would be happy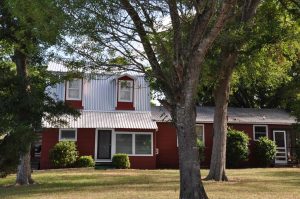 to stick around and help you get started.  He is a walking history book and knows all about this property.  The Ag Exemption is currently in place.
Keep it as a working ranch or just restore the house and create a beautiful getaway for your family and friends to watch the sunset and enjoy the fresh country air. Make your appointment to see the Lazy Q Ranch by calling Max Coppinger, 979-702-0425 or Ellen Hart, 713-876-8666.