Brenham Homes & Ranches for Sale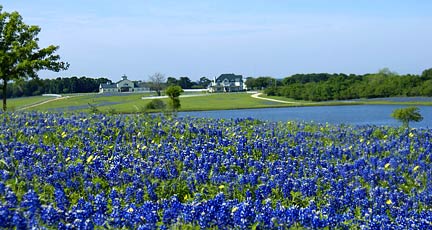 Brenham,Texas is located halfway between Houston and Austin. Brenham is a friendly, authentic community where you can reconnect with beauty, nature, the people you love and the things you enjoy. Texas wineries, bluebonnets, Blue Bell ice cream, Texas history and small town charm will keep you coming back year after year.
Brenham & Washington County isn't slowing down anytime soon. In the last six months (or coming in the very near future), several new things have popped up, all of which are worth the drive from the big cities of Houston, Austin, Dallas and beyond. We thought Brenham hit the big time when Ninety Six West opened up with their wine, Tapas and outdoor seating. But Las America's is giving them stiff competition with delicious authentic dishes from numerous countries around South America. The street tacos, Cuban sandwich and pupusas are a few of our faves. Open daily for lunch and dinner.
?VIEW HOMES FOR SALE IN BRENHAM BELOW?
Downtown has livened up nicely over the last year or so with live music every weekend and outdoor spaces to drink, mingle and reconnect with your favorite peeps. Roux Street just adds to the flavor that IS Brenham, but throws in a Cajun twist to it with daily limited menu items like gumbo., etouffee and sandwiches to go along with the plentiful beer and wine options. And of course, live music and sports on the big screens. Downtown Brenham is bringing back a monthly farmer's and artisans market on the first Friday of each month from 3-7pm. Shops will stay open late, live music will fill the streets and local food and crafts will be for sale. TGIF! One more drinking reason to visit Washington County, because four wineries and one brewery wasn't enough. Who are we kidding? One brewery is never enough! Very soon, Chappell Hill will have a Texas craft beer option. Construction is underway, license is acquired, beer is brewing. Coalfax just needs the final touches and it'll be time to cut the ribbon.
COST OF LIVING
Compared to the rest of the country, Brenham's cost of living is 8.20% Lower than the U.S. average.
REAL ESTATE
The median home cost in Brenham is $153,400. Home appreciation the last 10 years has been 29.53%. It's a good time to buy in Brenham. Home Appreciation is up 8.9% in the last 12 months.
Brenham has so many things to offer in the quaint little town but the beauty of the land is what makes Brenham and surrounding area so amazing. The hills are rolling and the oaks are massive. We can help you find a magnificent hunting property or family compound on 100 + acres for sale in Brenham with home on top of a hill or a lovely Restored Victorian home for sale in Brenham on a shady lot in an established neighborhood. Either place is away from the big city with all of conveniences you would ever need.
Which property type are you looking for? Select below…
Ranches And Farms

Sorry we are experiencing system issues. Please try again.

Lots and Land

Sorry we are experiencing system issues. Please try again.

Residential Homes for Sale

Sorry we are experiencing system issues. Please try again.