Understanding the Different Types of Land For Sale in Texas can be a daunting task so having the right realtor by your side that understands the complexities of buying property in the country can you save you time and money.

Considering buying Texas land for sale in Round Top, La Grange Fayetteville or Schulenburg? It's certainly an excellent investment opportunity. Whether you are considering building your dream home or you are simply looking for a great investment for the future, Country Homes and Ranches for sale is an excellent buy. When considering buying property in Texas; however, it is important to keep in mind that not all acreage is the same in Texas. The Lone Star State is known for its vast diversity, so it is important to consider the differences that may exist between different types of property for sale and whether they will accommodate your needs. In particular, it is important to consider how you will use the land and whether the natural characteristics of the land will meet your specific needs and plans for the pro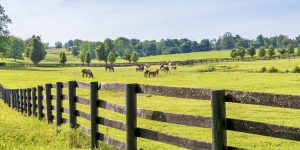 perty.
Farm land for sale in Cat Spring and ranch land in New Ulm are often among the most popular types of country property for sale in Texas. If you are interested in farming or ranching, this could be the ideal solution for your needs. Even so, it is important to consider a few factors, including the size of the farm or ranch that you feel capable of handling. You will find that there are small farms and ranches as well as commercial farms available. Whether you are looking to raise cattle, or you just want a recreational property there is likely many options available to meet your needs.
Texas is also known for its excellent hunting opportunities in Columbus. If you are an avid hunter, you might also consider purchasing hunting land for sale. It should be kept in mind that hunting land for sale does differ significantly from other types of properties for sale. When you are purchasing hunting land in Texas, you need to consider whether the property provides ample water sources and grazing area for deer. It should also be kept in mind that hunting properties are usually comprised of a couple hundred acres and go up. As a result, the prices for hunting properties should be taken into careful consideration. If you are interested in hunting, hiking, camping and four-wheeling, this type of property could be the answer to your dreams.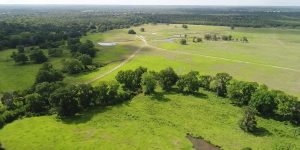 The areas we serve in Fayette County, Austin County, Washington County, Lee County and Bastrop County have abundant wildlife and we like to encourage our clients to be stewards of the land to encourage growth and preservation. Maxine Coppinger is an expert in helping our clients convert property from an Agricultural Exempted property to a Wildlife Exemption.
Another popular option for Texas land for sale is waterfront property on one of our beautiful rivers like the Colorado River. As is the case when buying any other type of property, you will need to take a variety of factors into consideration. For instance, you should consider whether you prefer waterfront property with only private access or whether waterfront property with public access will meet your needs. If you are considering building a retirement home, vacation property, or even your own dream home, waterfront property can be an excellent choice, particularly if you enjoy water sports, fishing, and/or boating.
As you can see, Texas is home to many different types of land for sale. In choosing from among the many types of land for sale, it is important to consider your needs and determine which type of property will be best for your needs. Choosing a knowledgeable Realtor like Ellen Hart or Maxine Coppinger is paramount when looking for Country Homes and Ranches so call us today and we are happy to work with you until you find the perfect property.