Burton Homes & Ranches for Sale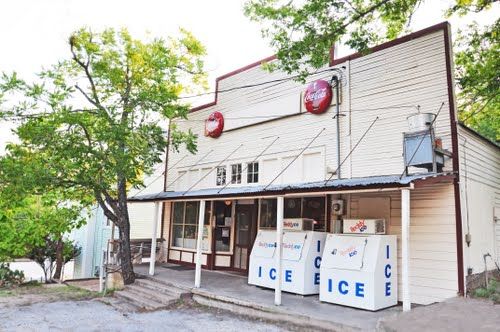 Burton is a small rural town on the western end of Washington County (Texas) in the state of Texas. Burton was originally established in 1862 and named for John M. Burton, an early settler in the area. The town is a rural, farming, German community with deep heritage. The town's economy benefited from the extension of the Houston and Texas Central Railway from Brenham to Austin after the Civil War. During the 1880s Burton had three churches, a bank, a school, and a hotel, and by 1885 it had a population of 150. Burton had a population of 800 and thirty businesses by the mid-1940s. During the 1970s, however, the town declined, and its residents had dwindled to 311 by 1990.
?VIEW HOMES FOR SALE IN BURTON BELOW?
Built on the traditions of German immigrants, Burton still holds true to its small town values. You will be hard to find an unfriendly face or an unpleasant greeting. Although Burton is in the middle of it all – minutes from Washington on the Brazos, a couple hours from The Alamo, an hour and half from the State Capital, and a few hours from the coast – the citizens still keep to a humble small-town life that is rare to find. The grave of a Texas Ranger, a French bistro and the oldest continually operating cotton gin in the nation – these are just a few of the special characteristics of Burton! BurtonTexas.org
US Hwy 290 runs straight through Burton. You can either enter eastbound on 290 coming from Austin or westbound coming from Houston. You may travel down FM 1697 or FM 390 to come in on the Northern side of town. Both routes offer plenty of historical markers for understanding the historical significance of the area. If you are traveling by private plane, Brenham has the closest municipal airport, and is approximately 20 miles away. This tiny little community is a wonderful area located between Brenham and Round Top Texas.
COST OF LIVING
Compared to the rest of the country, Burton's cost of living is 13.20% Lower than the U.S. average.
REAL ESTATE
The median home cost in Burton is $124,300. Home appreciation the last 10 years has been 29.53%.
The land for sale in Burton Texas is lush and green with rolling hills, stately Oak trees, creeks, ponds and farmland for sale. If you are looking for 25 acres for sale in Burton Texas or a vintage Farmhouse for sale in Burton then you have come to the best website. What we like about the area of Burton is that it is only 8 minutes to hwy 290 and only 7 minutes to downtown Round Top.
Which property type are you looking for? Select below…
Ranches And Farms

Sorry we are experiencing system issues. Please try again.

Lots and Land

Sorry we are experiencing system issues. Please try again.

Residential Homes for Sale

Sorry we are experiencing system issues. Please try again.