Round Top Texas Homes & Ranches for Sale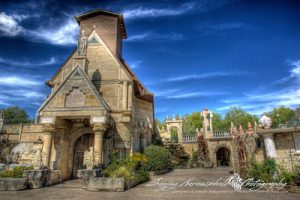 When you think of Round Top Texas, the first reaction was originally Antiques. For over fifty years, this small town located 90 miles from Houston and 80 miles from Austin brought in up to 150,000 visitors from all over the world. It has become a "Vintage Hub" for the whole country.
Because the land is beautiful and covered in large live oak trees, rolling hills, live creeks, ponds and views for miles, Round Top has become one of the most desirable areas to buy a weekend getaway or a recreational property.  The proximity to two of the most thriving cities in the state of Texas makes it a perfect location for a quick escape. The longest part of the drive in either direction is trying to get out of the traffic jams of Austin or Houston.  Find that favorite country road into Round Top from either direction and there are many options, and you will surely decompress.
Between the Antique Venue creating the "Vintage Farmhouse" look and the land and location being ideal, over the past few years we have seen an increase in people from Austin and Houston looking for that perfect Vintage Farmhouse on 20 to 50 acres for sale and we have so many options.
?VIEW HOMES FOR SALE IN ROUND TOP BELOW?
Round Top is located in Fayette County and there are other small areas near Round Top that offer great opportunities for creating that perfect place to retire, weekend getaway for family and friends or new permanent home in the country.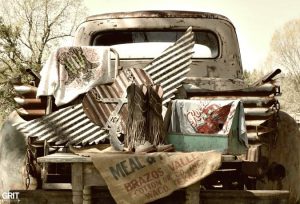 Over the past few years this area has grown and become a destination for visitors looking for a weekend getaway.  A new crop of Bed & Breakfast's, Charming Inn's, Fine Restaurants, Cool Shops and Art Galleries have opened up. The town is bustling and the wine bars like Prost and music venues like The Stone Cellar are filled each weekend night.  Round Top is also home to a famous Classical Music Venue called Festival Hill that was built over 40 years ago by fine woodworkers and it's Gothic Revival Ceilings are a showcase of Texas carpentry. There is also a Shakespeare Performing Arts Program in the nearby area of Winedale.  Located a few miles from Round Top, Winedale has beautiful farms and ranches as well.
More people that buy property for vacation homes and ranches end up moving here permanently as the town of Round Top begins to offer more conveniences like better restaurants, music venues, and art galleries.  The sense of community is truly unique and the one common value that everyone seems to have is the love and respect of nature. The area is filled with wildlife that you can watch from your wrap around porch. A favorite past time is sitting on your porch with friends and family drinking a fine bottle of wine as you watch the most beautiful sunsets.  There are so many photographs on Facebook of people posting pictures of sunsets out here and it is really nice to have the option to just relax with family and friends away from the noise of the city in Round Top Texas.
Ranches And Farms
Sorry we are experiencing system issues. Please try again.
Residential Homes For Sale

Sorry we are experiencing system issues. Please try again.