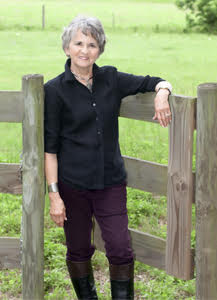 This won't take long:
I think the words of George Washington sums it up for me: "I'd rather be on my farm than be emperor of the world." Give me some space, give me my family, give me my dogs and give me some green grass to enjoy all! What more can anyone want?
BIO :
Armed with 12 years experience, I'm a little lady with a big energy level and a bigger work ethic. Mike and I moved here from Tyler 18 years ago and I began my new career as owner of a country property management company. It didn't take long for me to realize the value of having a real estate license and now I have both my sales associate license and my broker's license. We live in La Grange but I office in Round Top. I've received the Top Producer award for 2013 and 2014 and Company-Wide Top Producer in 2016…proving you're never too old to try something new!
It is important to me that you know a couple of things…I am ALWAYS available and I listen to your needs.
And here's the rest of my story:
Member SCBOR, TAR, and NAR
Member Texas Land Brokers Network
Previous Member: Tyler ISD Board for 7 years serving as President 2 years
Previous Board Member: Fayette County Animal Shelter
Teacher…Elementary and Jr. High (teaching earth Science) for 9 years—one of the most important jobs I've had
I hold a Bachelor and Master degrees
I am a Home Marketing Specialist (CHMS)
I have an E-pro designation
AND FINALLY A LITTLE MORE:
I firmly believe we should all be lifelong learners, treat others as we want to be treated, have a little fun in life and dance as though no one is watching!!!